Please make sure your machine is a machine with bluetooth function!
iOS system:
Please make sure that the bluetooth of the mobile phone is turned on, including the bluetooth of the system and the bluetooth of the control center, as shown in the following two pictures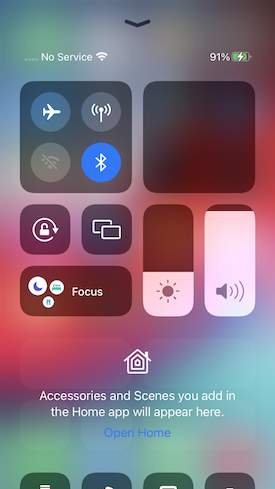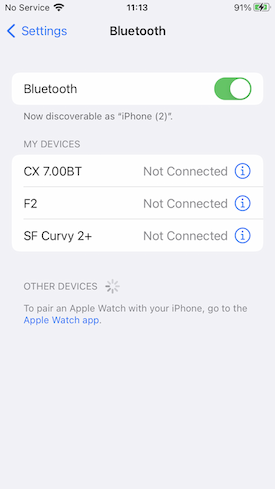 Android system:
If your phone is Android 12and above:
1.allow Hismith Find and connect to nearby devices.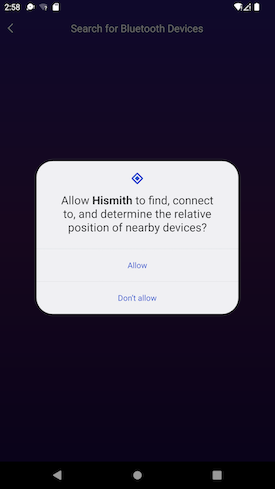 If your phone isAndroid 11and below
1.allow Hismith obtain location permission.
2、turn on the phone GPS position .As shown in the following two pictures:
or turn on the switch below
The above is the whole tutorial of Bluetooth connection, if you have followed the tutorial, openAPPThe bluetooth search page will display the bluetooth machine, as shown in the figure below, (if you still can't see your machine, please contact sales for consultation, thank you for your cooperation)