Create your own play mode.
Top: Explore the community's most popular posts.
New: Newly released posts.
Mine: Share your own creations in the community.
Collection: A collection of all play modes you created and saved.
History: Remembers a play mode for you when played over half of its duration.
Tip: If it's your first time using a new play mode, please do a 'dry-run' first to familiarize yourself with it to avoid any unwelcome surprises.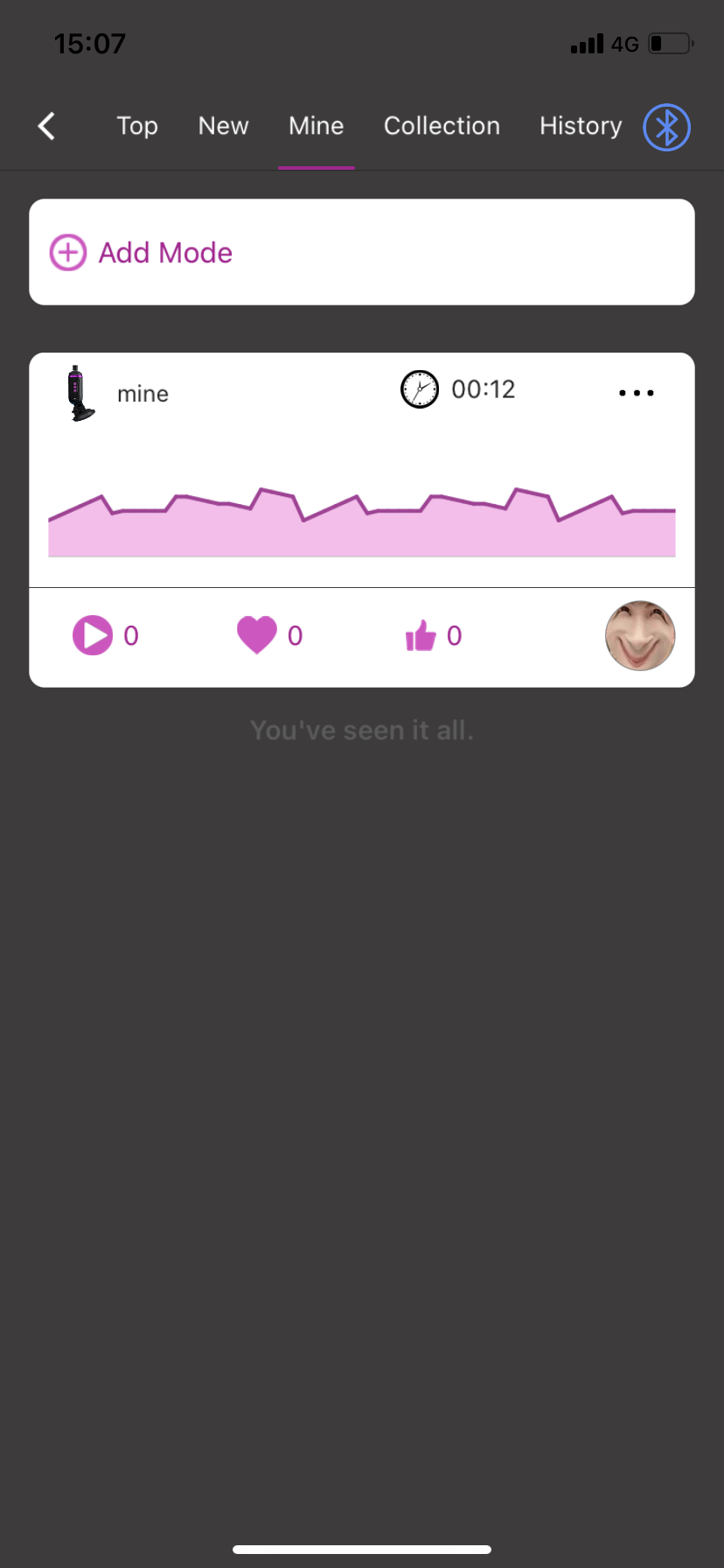 Creating your own play mode
Tap the plus symbol (+) to start.
Add speed ranges and run times.
Set the cycle index to your liking.
Preview it, name it, or share it within the Hismith APP.
tips: If this is not for you, that's ok. You can also simply try the creations of other users, and colleat the ones you enjoyed.